This is Kaylee. She's holding her new writer's notebook.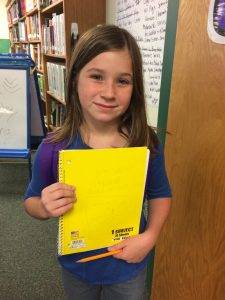 During all my school visit presentations, I always hold up my writer's notebook. I tell kids I take it with me wherever I go because I never know when I'm going to be inspired.
I also share a picture of my writer's notebook from when I was in second grade.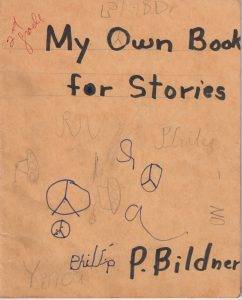 After seeing this at one of my school visits recently, Kaylee decided she wanted to start her own writer's notebook. She writes in it every day. It's always with her in her backpack wherever she goes. Kaylee loves being able to write and sketch and keep all of her ideas in one place. She now loves writing outside of class.
Yeah, author visits matter. They matter lots.
---
School Visits
Interested in having Phil visit your school or event?
Click below and learn more!
Book A Visit