A WHOLE NEW BALLGAME is for Erin.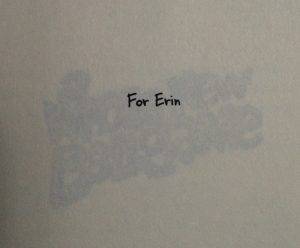 Erin is Erin Murphy. Erin's my agent. In the acknowledgments, I wrote: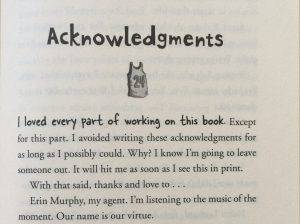 The words — "listening to the music of the moment" and "our name is our virtue" — are from Jason Mraz's, "I'm Yours."
In the summer of 2012, I attended my first Erin Murphy Literary Agency (EMLA) retreat in Port Ludlow, Washington. I joined the agency a year before. My friend and fellow EMLA author, Chris Barton, was the bridge. However, I joined a little too late to attend that year's agency retreat.
The EMLA retreat is this amazing annual affirmation of all the wonderful in the world of children's literature. It's a summer camp family reunion. This pic was taken at the Mad Hatter's Tea Party: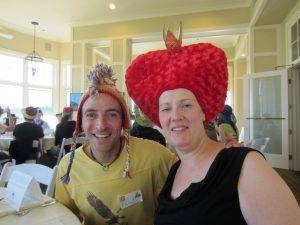 On the final night of my first retreat, Erin Murphy's Dog debuted. That's the name of the EMLA band. Yep, there's even a band.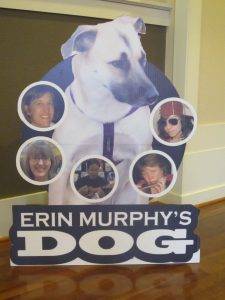 They pulled chairs to the front of the conference room and played a few songs. They played "I'm Yours."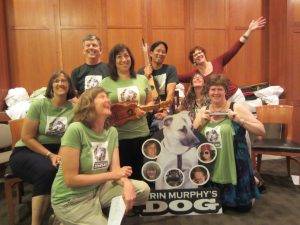 We all sang along. We all celebrated.
I went to my second retreat in May of 2014. It was held in Brandon, Vermont, and this time, I took the family. I drove up with my husband, Kevin Lewis — who was my plus-one at the time but is now an EMLA author t0o — and Katniss. Liz Scanlon was with us as well, and the ride up felt like a throwback road trip. Spring was awakening as we drove up the Taconic and then through the Berkshires.
About an hour or so before Brandon, we were scanning stations, trying to find one with a strong enough signal. Like I said, this was a throwback road trip — we're talking terrestrial FM radio throwback!
We found "I'm Yours."
"Listen to the music of the moment, people dance and sing, we're just one big family."
Sometimes the universe talks to you, gives you a little wink, and treats you to a just-right moment.
A few weeks later, I sent my editor, Wes Adams, the dedication and acknowledgments for A WHOLE NEW BALLGAME.
Well, yesterday, the universe sent me another just-right.
I knew I wanted to write  A WHOLE NEW BALLGAME blog post, but I didn't know what I wanted to write about. So I opened the book, started flipping pages, saw the dedication, and knew what to write about. Issue quickly resolved.
While looking up the dates and finding the photos for this post, I discovered something:
Happy 5th Anniversary, Erin! Happy 5th Anniversary of the first email I ever sent you!