Make a WISH — A Conversation with Author Barbara O'Connor
Later this summer, Barbara O'Connor's much anticipated new middle grade novel WISH hits shelves. Safe to say, you will not be disappointed!
Ever since reading her HOW TO STEAL A DOG several years ago, I've been a big fan of Barbara's storytelling. When I was able to get my hands on an advanced copy of WISH, I couldn't wait to crack it open. I'm so glad I did. And I'm so glad Barbara agreed to be interviewed for this post. I hope you enjoy what she had to say as much as I did.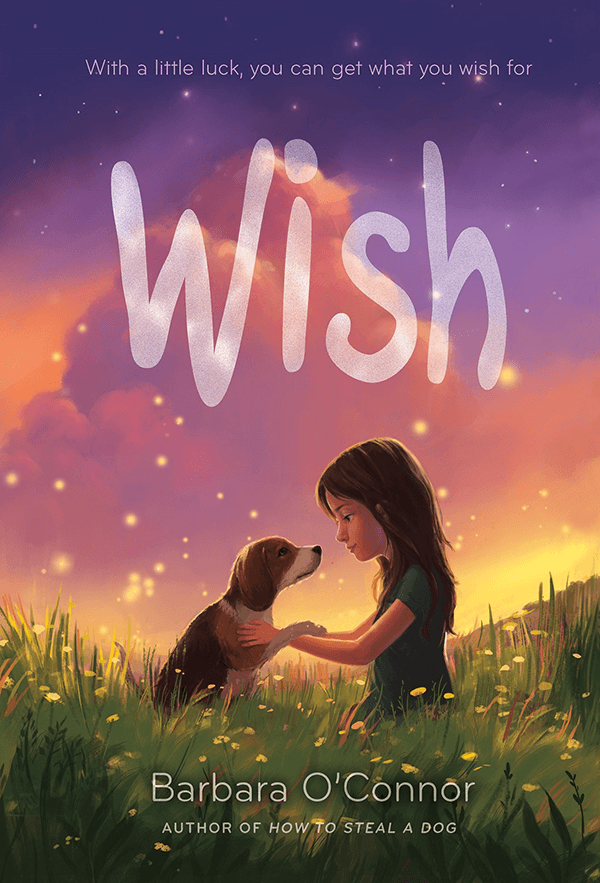 Let's talk about the setting. Both HOW TO STEAL A DOG and WISH are set in North Carolina. Why North Carolina?
Barbara: I was born and raised in South Carolina, so my roots are most definitely in the South. All of my books are set in North Carolina, South Carolina, or Georgia because that's the setting I see, hear, and feel when I channel back to being a child. But perhaps more important is the fact that I adore everything about the South – the red dirt, the kudzu, the boiled peanuts, and most of all, the colorful and good-hearted people.
AND, lucky me! After 26 snowy winters in Boston, I've recently moved back to the South to Asheville, North Carolina in the beautiful Blue Ridge Mountains (my heart's home).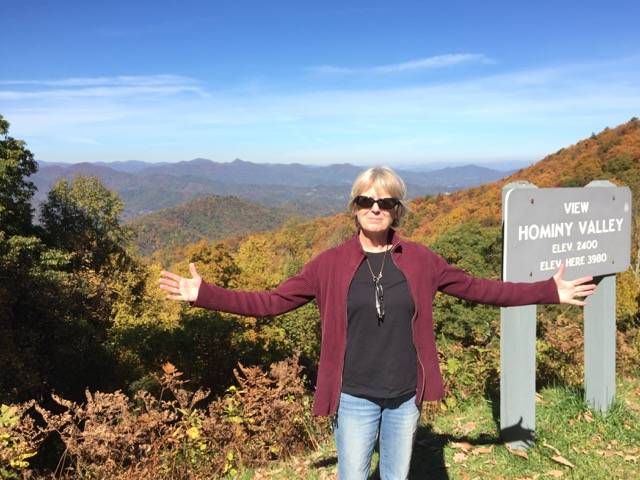 I have a hunch, but I have to ask: Charlie goes to stay with her aunt and uncle who live in Colby. How did you come up with the name of the town?
Barbara: LOL. I have a hunch what your hunch is. The fictional town is a nod to Colby Sharp, teacher, blogger, children's lit lover, and Nerdy Book Club co-founder. I admire his devotion to his profession as well as his enthusiasm for spreading book love.
In crafting WISH, what came first — the setting, the characters, or the story?
Barbara: For all of my other books, I would answer characters, without a doubt. But with WISH, I do think setting played an important role in the origin of the story. So, I'll give character and setting equal billing.
In WISH, the main character of Charlie makes the same secret wish every day. She has a list of things that she's able to make a wish on. How did you come up with Charlie's wish list?
Barbara: I had a lot of help from my good friend, Google. As we all know, it's amazing how much pops up with a simple search. I never dreamed there would be so many lists of things to wish on. Some are common, but others were lesser known but fun and interesting. So I tried to mix it up with the wishes.
I noticed that a number of the things Charlie wishes on has to do with birds — hearing a bird sing in the rain, three birds perched together, sticking a blackbird feather in the ground, seeing a big bright cardinal on a telephone line (and then spitting three times). Why birds?
Barbara: To be honest, I never noticed that! How observant you are, Phil! It could be that I did it subconsciously because I love birds and spend a lot of time admiring them at my feeder (and currently have several bluebird families residing in the yard of my new Carolina home). Also, birds would be something that Charlie would encounter often in that setting.
Keeping with the animal theme, in both HOW TO STEAL A DOG and WISH, dogs play a central role. Tell me about some of the dogs — past and present — in your life.
Barbara: I'm a huge dog lover (as I know you are). My father bred and showed dogs and every member of my family is a little nuts about dogs. I currently have two. Ruby is a crazy, funny golden retriever who loves every human being she encounters. Martha is a bit of a rag tag street dog, rescued from a kill shelter in Indiana. Her nickname is Shifty.

"I'm a huge dog lover (as I know you are)."
What aspects or personality traits of your dogs does the reader get to experience in Wishbone?
Barbara: Wishbone definitely has similarities to my rescue dog, Martha. When I first got her, she was a bit skittish and unsure. But once she settled in, she became loyal and loving.
When I was writing WISH, I felt a strong connection between Wishbone and Charlie. They are both in need of a permanent home and a loving family. Like Charlie, Wishbone evades the very thing that he needs. He is cautious about those who want to help him. Also, like Charlie, he is a bit of a scrapper. I hope that readers will see those parallel traits and recognize that Charlie is drawn to Wishbone for those very reasons.
In Colby, Charlie meets a neighbor and classmate named Howard. In many ways, Howard seems wise beyond his years. Was that something you did intentionally?
Barbara: No, not really intentional. Howard just presented himself to me that way and I went with it. He was such a fun character to write because I never quite knew what was going to pop out of his mouth, but when it did, it was so…well…so HOWARD.
Howard was my favorite character for that very reason! The idea of family plays an important role in the novel, and clearly, it's something Charlie is wrestling with and coming to terms with throughout. When kid readers reflect on WISH, what text-to-self or text-to-world connections are you hoping they make?
Barbara: I hope that kids who relate to Charlie's struggles because they, too, are experiencing similar issues, will find some comfort in knowing that they are not alone, but more importantly, that there is hope for finding a happier environment. In addition, I would hope that those readers would recognize the value in being receptive to outside help.
On the flip side, I would love to know that kids who are lucky enough to NOT relate to Charlie's situation will gain a bit of insight, and in so doing, perhaps add a notch to their empathy belt.
It's so easy for all of us to forget the importance of being empathetic to those less fortunate than us.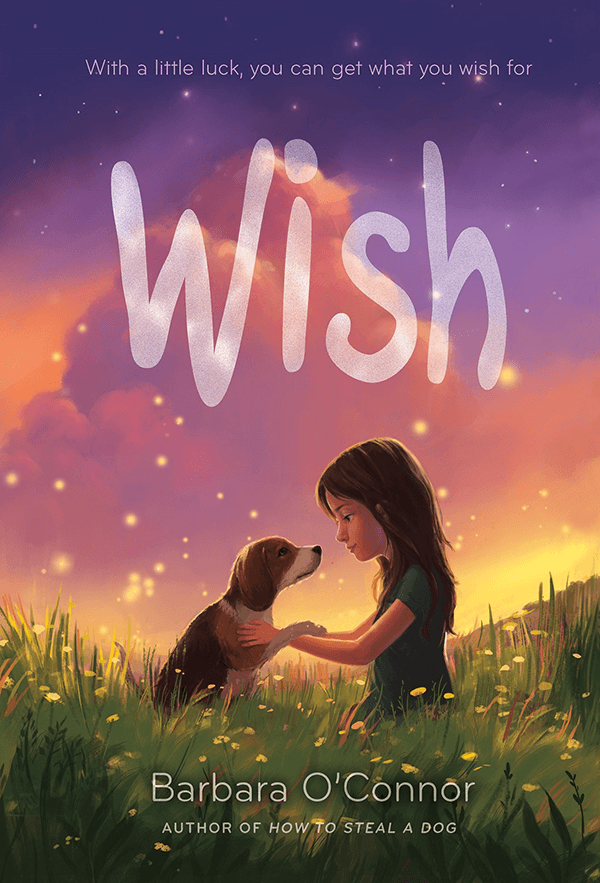 Amen! Now without a doubt, WISH is going to be a read-aloud perennial in many elementary school classrooms. If you could say something to those teachers, what would it be?
Barbara: Well, thank you for that! I would encourage those teachers to use WISH to open discussions among students about the diversity of families and family experiences. I'm often told that HOW TO STEAL A DOG serves as a springboard for discussions about weighty issues like homelessness. I'd like to think that WISH might do the same.
Follow the fifth grade adventures of Rip and Red. Be sure to pick up copies of A Whole New Ballgame and Rookie Of The Year.
Click a book cover to go to the purchase page >
Know a school that would love a visit from Phil?
It's easy!
Click a button to tell someone about school visits from Phil >