Six weeks from today, ROOKIE OF THE YEAR, the next book in my Rip and Red middle grade series, hits shelves. I am counting down the days!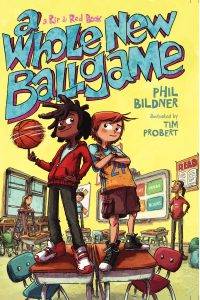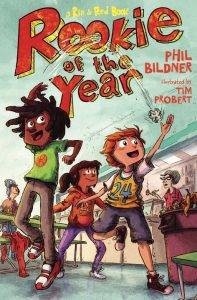 When the book comes out, on the back cover, readers will be able to see the cover of the next Rip and Red book, TOURNAMENT OF CHAMPIONS.You can get your first look of that cover today, and yeah, Tim Probert has created another slam dunk!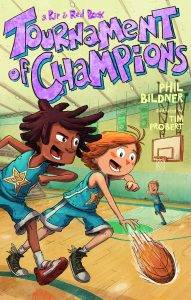 TOURNAMENT OF CHAMPIONS will hit shelves in the summer of 2017. You can't pre-order it just yet, but you can pre-order ROOKIE OF THE YEAR.  If you are planning on purchasing ROOKIE OF THE YEAR when it comes out, please consider pre-ordering it today. Believe it or not, pre-orders matter to authors. Also, please consider purchasing the first book in the Rip and Red series, A WHOLE NEW BALLGAME.
In total, there will be four Rip and Red books. I hope you get to enjoy them all!