On Friday, I received a pretty awesome piece of snail mail — the certificate designating MARVELOUS CORNELIUS a Junior Library Guild selection!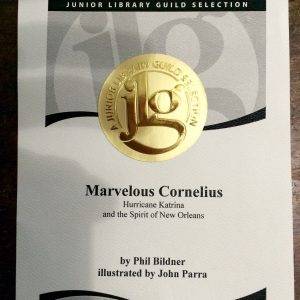 Hootie-Hooooo!!
All this week, we're going to be celebrating Marvelous Cornelius with a little (big) blog party. Dionna Mann will be hosting the online festivities over on her blog. Each day — starting day — someone different connected with the Marvelous Cornelius project will be featured.
Here's the line-up:
Monday October 5: John Parra, the illustrator of Marvelous Cornelius
Tuesday October 6: Phil Bildner, the author of Marvelous Cornelius
Wednesday October 7: Erin Murphy, founder of the Erin Murphy Literary Agency and Phil Bildner's agent.
Thursday October 8: Melissa Manlove, the editor at Chronicle Books who edited Marvelous Cornelius.
Friday October 9: Ryan Hayes, the art director at Chronicle Books who designed Marvelous Cornelius.
Saturday October 10: Angie Arnett, the librarian from Cypress-Fairbanks ISD who worked with the fourth graders who created the Marvelous Cornelius book trailer.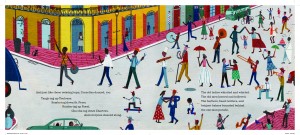 Hope you'll join us for some or all of the blog party. It's going to be marvelous!