A High Five For Andrew Clements
T

hank you, Andrew Clements.
Like thousands of other classroom teachers over the past twenty plus years, I shared the novel Frindle by Andrew Clements with my students. In class 6-413 at the West Farms School in the Bronx in the fall of 1997, it was one of our "read-alouds." It was a joyous and memorable shared learning experience. Over the years, millions and millions of young people around the globe have read Frindle.
For those of you not familiar with the book, it's the story of a fifth-grade boy named Nick, who — much to the chagrin of his seemingly uptight teacher, Ms. Granger — comes up with a new name for a pen. He calls it a frindle. Nick's new word quickly spreads around the classroom… and then the entire school… and before he knows it — in present-day terms — the word goes viral.
Frindle is arguably one of the most beloved middle-grade novels of a generation.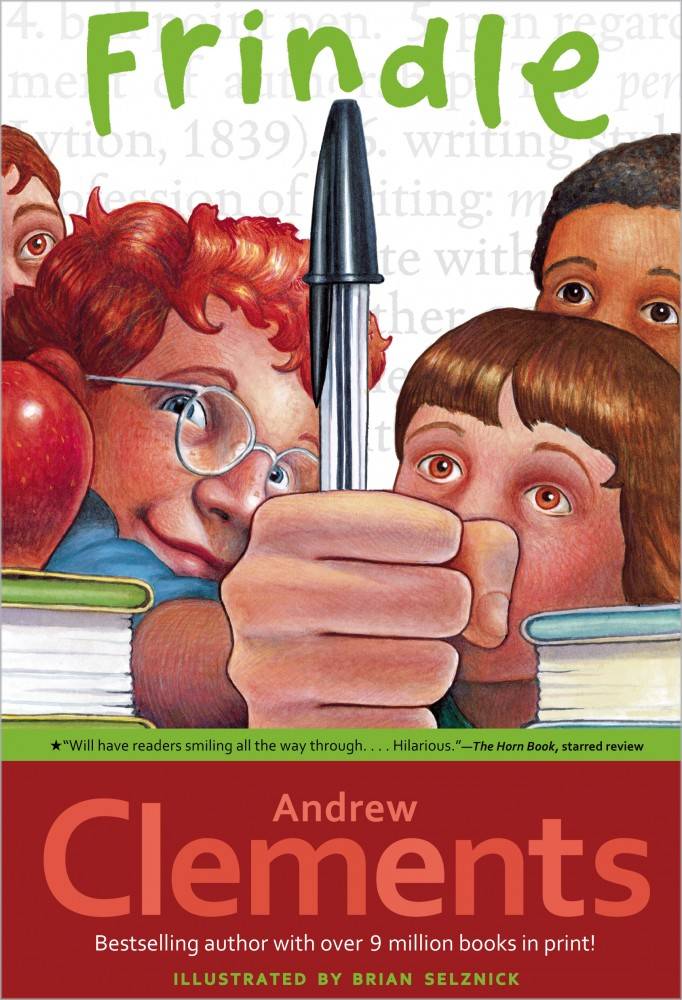 frin·dle /ˈfrindl/ noun
a pen; an instrument for writing or drawing with ink
the title of a novel written by Andrew Clements and illustrated by Brian Selznick
Back in early 2018, when Wes Adams (my editor at Farrar, Straus, and Giroux), was about to acquire my middle grade novel, A High Five for Glenn Burke, I sent an email to my agent, Erin Murphy. The subject line of the email was "So When." The opening sentence of the email read:
So when Wes and FSG decide to buy A HIGH FIVE FOR GLENN BURKE, I'm going to write a blog post called, "Frindling."
Later that Spring, I met with Wes in the old FSG offices in the Flatiron Building. We discussed the manuscript and some of the plans for the book. I mentioned that I intended to write a series of blog posts around the time of publication. One of those posts would be called "Frindl-ing."
Then this past August, when I sat down with the publicity and marketing teams at Macmillan, we talked about the launch of A High Five for Glenn Burke. We discussed plans for a blog tour. My "Frindl-ing" post would be part of it.
But when I learned that Andrew Clements passed away over the Thanksgiving holiday, I felt I needed to write my post now.
Prior to penning (pun intended) Frindle, Andrew Clements had only written picture books. In fact, when Andrew first wrote Frindle, it was a three-page picture book, not a one-hundred-and-five-page middle-grade novel. And it wasn't called Frindle. It was called Nick's New Word.
For six months, Andrew shopped the manuscript to different publishing houses. As he wrote on his website:
And during the next six months as I sent the three-page picture book story to five different editors at five different publishing companies, they all told me basically the same thing: "It needs to be longer, don't you think? It would be so much better as a chapter book."
Andrew listened to those editors. He re-wrote the picture book as a novel and shopped the manuscript to four different houses. He received four rejections.
Finally, the manuscript ended up on the desk of legendary editor, Stephanie Lurie at Simon & Schuster.
A book — and a word — was born.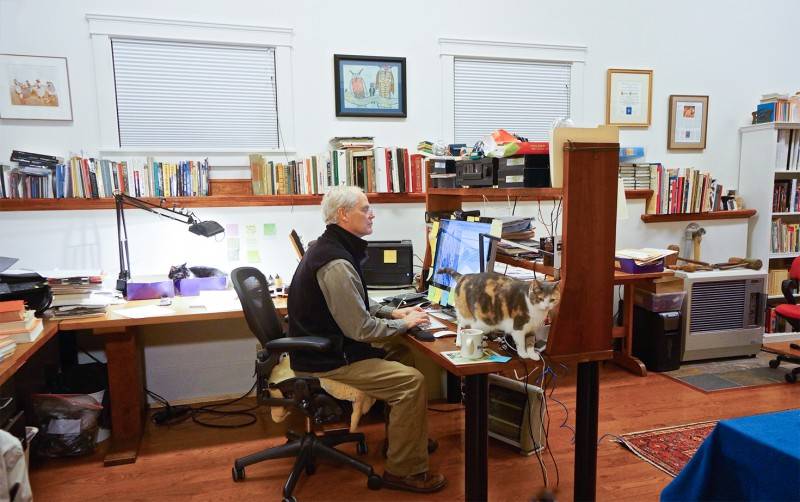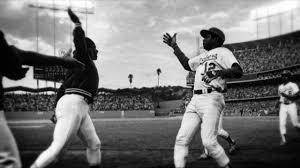 One of my favorite documentary series is ESPN's 30 for 30, which showcases memorable sports moments and individuals. In 2014, they released the short film High Five. It told the origin story of the universally known celebratory gesture. I was familiar with some of the history behind the high-five (but not all), and after watching the documentary, I recall thinking: "there's a picture book in here somewhere."
But at the time, I was busy writing the first two books in my Rip & Red series. A picture book — if there was a picture book in there — would have to wait.
A little over two years later, in late 2016, I returned to the high-five picture book idea. As I researched the topic, I felt the best approach would be to write the story as a biography of Glenn Burke.
Glenn Burke was the Major League Baseball player in the 1970s who created the high five. Rising through the ranks of the Los Angeles Dodgers farm system, he was a highly regarded prospect who some thought could be the next Willie Mays.
Unfortunately, Glenn Burke was run out of baseball because he was gay. Then in the 1980s, his life took several tragic turns, and like so many others, he died way too young from AIDS.
It took me more than a few drafts to write the story, but by the end of year, I'd completed the picture book manuscript of A High Five for Glenn Burke.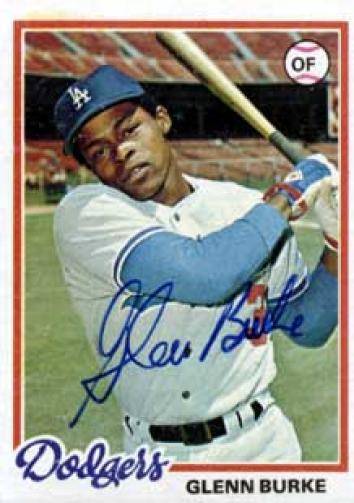 In January of 2018, Erin shared the manuscript (along with a number of other project proposals) with Wes. Several weeks later, we heard back. The opening line of his email:
I've read, pondered, discussed, and pondered some more these projects, and am coming back with a response that I know will be somewhat unexpected.
After addressing the other projects, Wes focused on A High Five for Glenn Burke:
As a picture book, I don't see it. The genre doesn't seem the right zone to fully explore his story, which is largely confined to the afterword. The age level seems wrong for grappling with even the challenges he was up against as an openly gay player.
Among the many reasons why I love working with Wes is that often times he's able to see things that others don't. That's certainly the case when it comes to my storytelling and writing. And it was definitely the case here. Wes didn't see this as a picture book. He envisioned it as something else:
Instead, here's the book we would love to see: A HIGH FIVE FOR GLEN[N] BURKE. Being a MG fiction that's upbeat and humorous but also impactful and filled with heart about a present day baseball loving kid…
A book was born.
I even said so in the acknowledgements.
Wes Adams, my editor. Thank you for your unparalleled vision, guidance, and wisdom. You saw a middle grade novel on the pages of a picture-book manuscript and patiently worked with me as I Frindle-d the text
I'd learned years ago from my husband, Kevin Lewis, that Frindle had been a picture book before it was ever a middle-grade novel. Kevin worked as an editor with (and was hired by) Stephanie Lurie at Simon & Schuster. In fact, if you look at Brian Selznick's illustration in The Janitor's Boy, that's Kevin right there in the middle with many others from the back-in-the-day Simon & Schuster Books for Young Readers team.
When I talk about the writing process and the importance of revision with kids, I love sharing the Frindle backstory. And now I love that I'm going to be able to share another layer to the Frindle tale.
For me, a frindle now has another meaning. It's no longer just another name for a pen or the name of a book. A frindle is a middle-grade novel — or perhaps any novel — that started out as a picture book.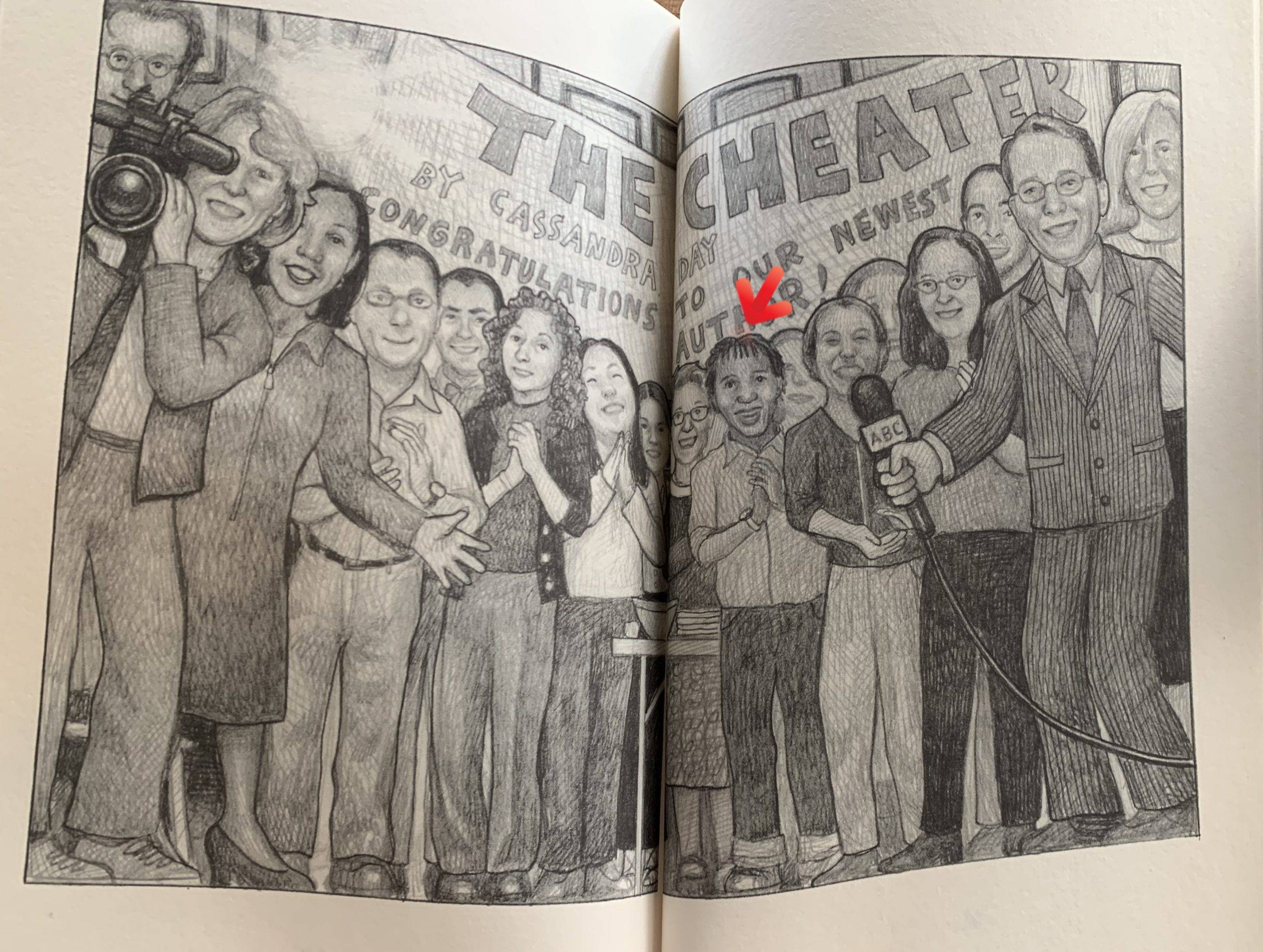 frin·dle /ˈfrindl/
noun: frindle
a picture book that was converted into a middle-grade novel
verb: frindling
the act of converting a picture book manuscript into a middle-grade novel
Andrew, thank you for gifting the world Frindle.
We miss you already.
High five, Andrew. High five!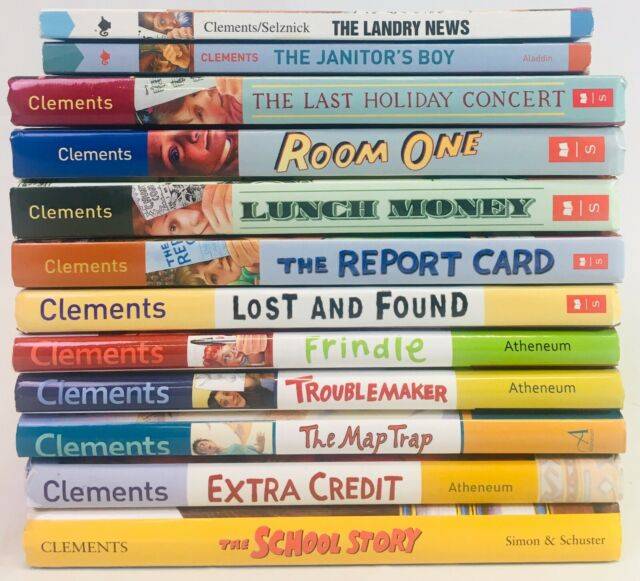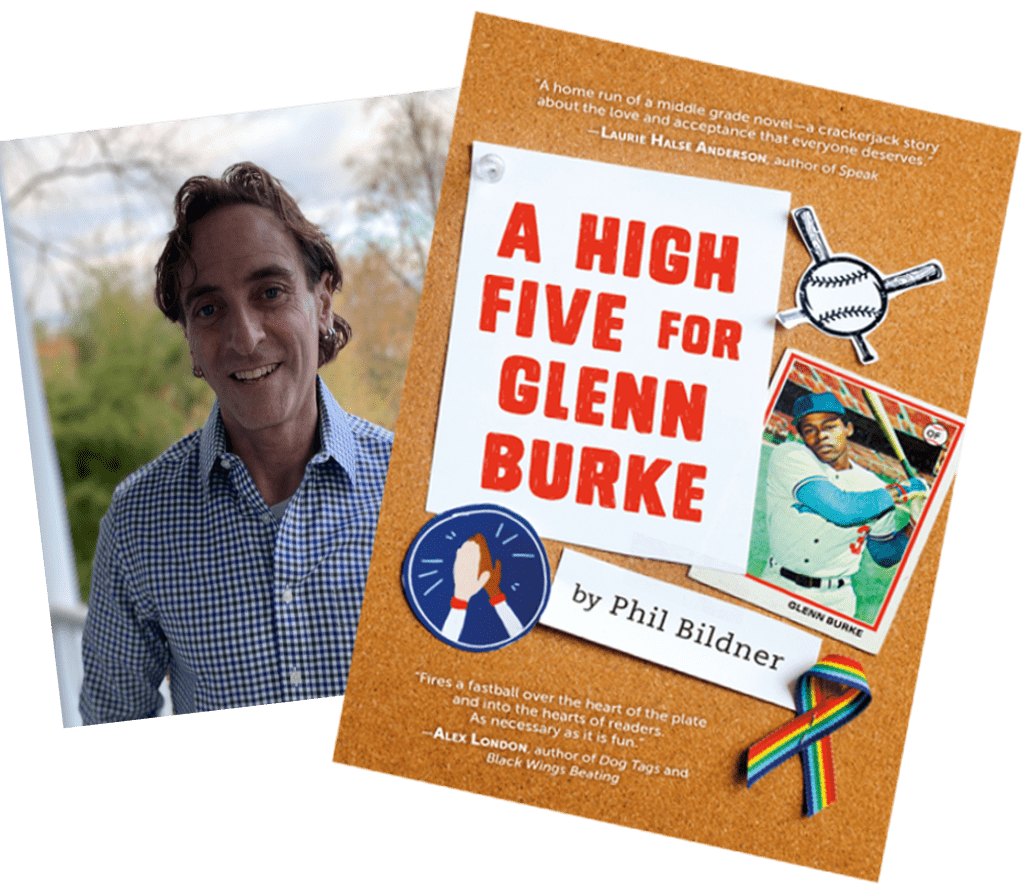 ---
"A home run of a middle grade novel―a crackerjack story about the love and acceptance that everyone deserves." ―Laurie Halse Anderson, author of Speak
---
---
"Fires a fastball over the center of the plate and into the hearts of readers. As necessary as it is fun." ―C. Alexander London, author of the Dog Tags series and the Skybound Saga
---
---
"Silas is a realistic middle-grade hero―a baseball-obsessed kid trying to find his place in the world. Readers will love him, just as I do." ―Erin Entrada Kelly, Newbery Medal-winning author of Hello, Universe
---
A HIGH FIVE FOR GLENN BURKE is Phil Bildner's most personal novel yet. Order your copy of this important middle grade novel today. Available where books are sold February 25, 2020.