My Husband, a Picture Book, and the Future President
On Thursday, July 28, my husband, Kevin and I were having an ordinary old-married-couple evening, the kind of evening you might have after being together for nineteen years. We brought in sushi, listened to some throwback Simon & Garfunkel, and coordinated our next day's plans. After dinner, Kev finished putting up shelves in the basement, and I played with the dog in the yard. Then we sat down on the couch to watch the final two episodes of Stranger Things, the show we'd been binge-watching all week on Netflix (So good!).

Of course, Thursday, July 28 was anything but ordinary.
---
"This was the night Hillary Clinton was accepting the nomination of the Democratic Party for President of the United States."
---
For the first time in our nation's 240 year history, a woman was going to be a major party nominee for the highest office in the land. So the evening of July 28 was going to be extraordinary.
Only we had no idea just how extraordinary.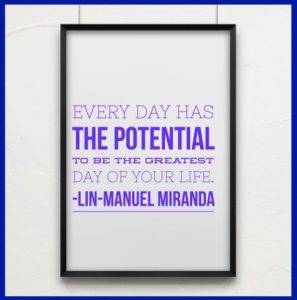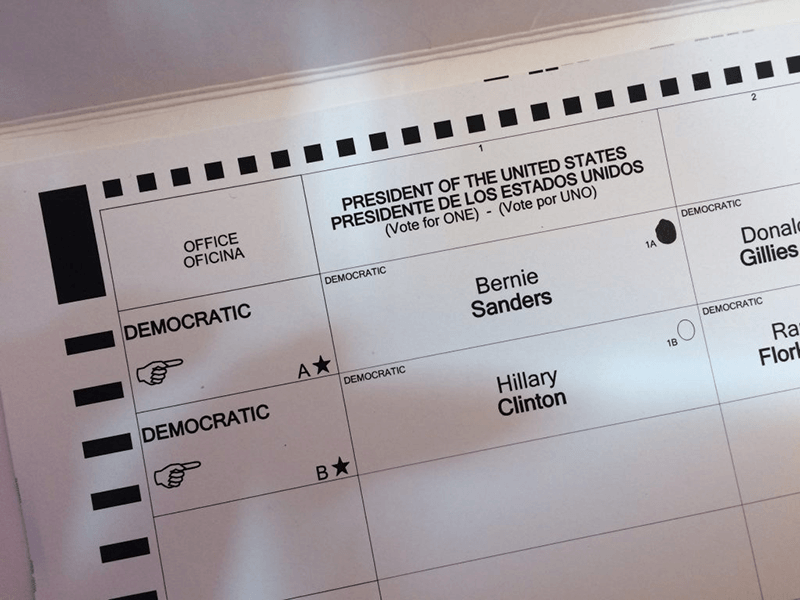 We weren't planning on watching the convention coverage together. We hadn't watched any convention coverage of either party together. The night before, when President Obama spoke, I watched with the pup. Kevin went to bed.
We knew who we were voting for. Back in April in the New York primary, we both voted for Bernie Sanders, but come November 8th, we would be casting our ballots for Hillary Clinton. No question.
But Kevin was over anything and everything having to do with the campaign. We were both so discouraged, disheartened, and disgusted by the hateful and ignorant words and rhetoric — some of it aimed directly at us, and Kevin had reached the point where he needed to tune out the noise. I only watched campaign coverage when he wasn't in the room, and if he came in, I changed the channel.
When I put on MSNBC to watch Hillary Clinton, Kevin said he would try to make it through her speech because he recognized the magnitude of the moment. 

But he added, "I make no promises."  When

Katy Perry

walked out on the stage, I knew he would stick around for awhile. She has that kind of power over him. Over me, too.
Then Chelsea Clinton took the stage and started speaking: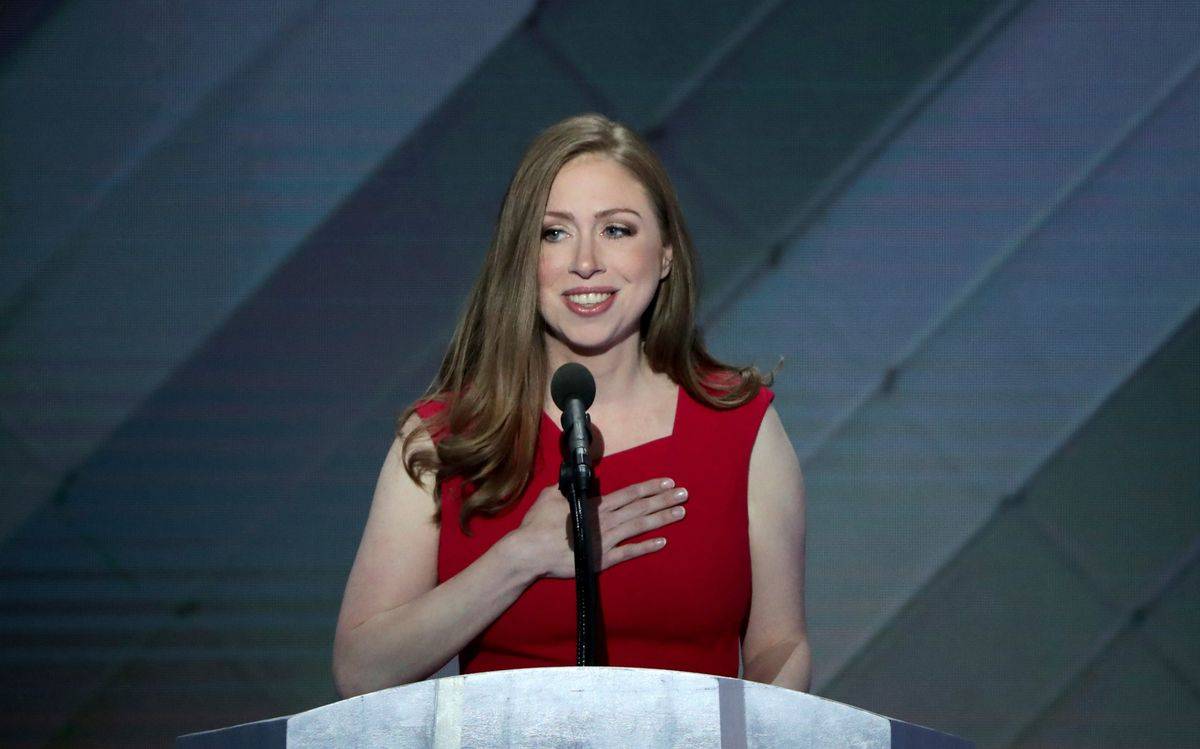 ---
"My mom can be about to walk on stage for a debate, or a speech, it just doesn't matter. She'll drop everything for a few minutes of blowing kisses and reading Chugga Chugga Choo Choo with her granddaughter. Oh, Chugga Chugga got an applause."
---
Kevin and I looked at each other with what-just-happened expressions, It was as if we needed see the other's face in order to confirm what we'd heard was real.
Before we could say, "whooo-hoooo!!" the tsunami of texts and social media notifications began.
In our household, Chugga-Chugga Choo-Choo has always been our little engine that could.
It was Kevin's very first picture book, published back in the spring of 1999. He held his very first book signing at 
Books of Wonder,
the independent bookstore that was also home to his very first job in New York City when he moved there from his small town in South Carolina twenty-five years ago.
Of course, Kevin's first book would be a train book. The man loves trains like Sheldon loves trains. His collection of G Scale model railways took over our Brooklyn loft. Now they've turned our attic in Newburgh into a pseudo-man cave.
Every visit to my sister and nephews, Alex and Ethan, in the White Mountains of New Hampshire requires a stop at Hartmann Model Railroad Museum.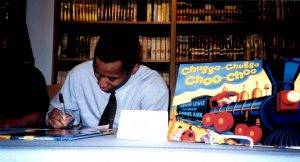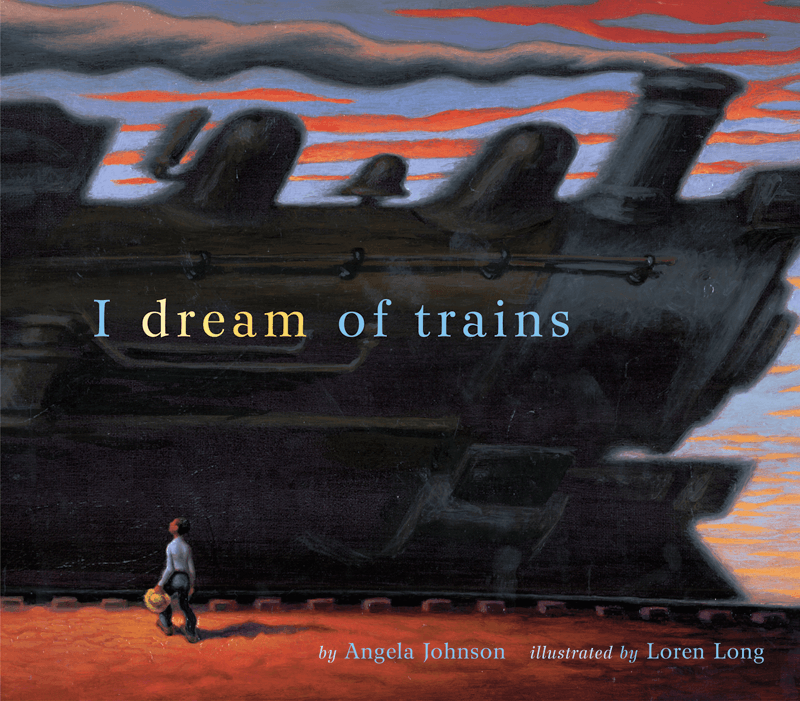 So when Chugga-Chugga Choo-Choo started touching lives, so many lives, something about it felt so… well, right.
For years, we've heard the stories from friends, families, co-workers, and strangers. About kids who can't go to sleep until the book is read to them. About families who were on their third and fourth copies because their previous copies had fallen apart from overuse. About those who owned spare copies just in case they accidentally left the book somewhere because the book had to go with them everywhere. About people giving the book as their go-to baby shower gift. About parents who can recite every line. About kids who didn't like the way Kevin read it to them because it wasn't the way mommy and daddy read it.
Kevin loved being a part of all this.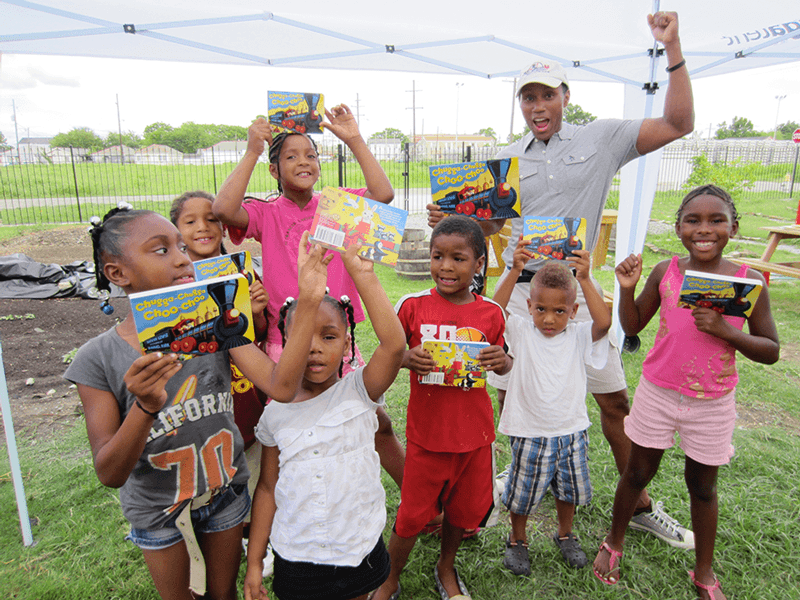 When he found out the two-year-old train-loving son of
a Texas school librarian
was having a train-themed birthday party, Kev insisted on sending books. All of little Micah's friends got personalized
Chugga-Chugga Choo-Choo
books in their goodie bags.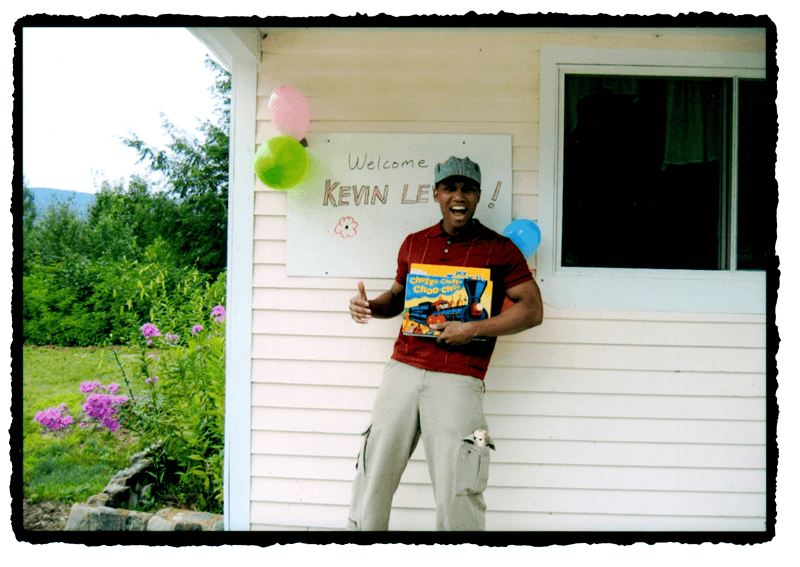 He loved reading the book to pre-Ks and Kindergartens. He would get the kids so riled up; riled up about reading. Thousands and thousands and thousands of kids have pulled the cords on their imaginary horns and shouted,
"Whoooo-hoooo!!"
Now so many more will.
The word surreal is too cliché to describe these last few days, but it's the one that gets used the most.
 The stunned disbelief we've experienced has been debilitatingly distracting. We'll try focusing on another thought or task, and within moments, we're back to looking at one another with our same did that-really-happen expressions.
But almost instantly, Kev knew he needed to get his thoughts down — he does write for a living. He also felt he needed to share them.
"Those of you who know me know that I'm not particularly savvy when it comes to social media, but I'll risk it because having a book I wrote mentioned during such a historic event in such a touching way is…
Well, I can't quite find the word for it."
What did the moment mean? Why did it matter? Why am I feeling the way I am right now? Those were the questions he was asking himself. With his index finger and iPad, he tapped out the words.
---
"Those of you who know me know that I'm not particularly savvy when it comes to social media, but I'll risk it because having a book I wrote mentioned during such a historic event in such a touching way is…
Well, I can't quite find the word for it."
---
"I can say that it totally represents what I value in books for the very young — and that's their ability to help parents (and grandparents) create special moments they can share with their children (and grandchildren) over and over again.The very idea that a grandmother uses a book about trains to create that bond with her granddaughter is exhilarating. It makes me feel like I've helped create something pure, and it says a lot about how far we've come in creating a world with more opportunities than obstacles."
That was the easy part. Now he had to look inside. Deep inside and way, way back. That's not something Kevin likes to do very often, and when he does, he rarely shares. I've never seen him share publicly.
"But the fact that this first female nominee from a major political party uses my words — words written by the grandson of sharecroppers and the product of head start and need-based college grants. Words written by a survivor of some of the worst that systemic racism has to offer. Words written by a man who was only able to marry the love of his life five years ago. She uses my words to bond with her granddaughter… well, what's the word for that?"
Once he read his thoughts, the answer became clear.
The only one I can think of is American. I had forgotten how powerful and wonderful that word can be.
The other books Chelsea Clinton name-checked the other night weren't lost on us either.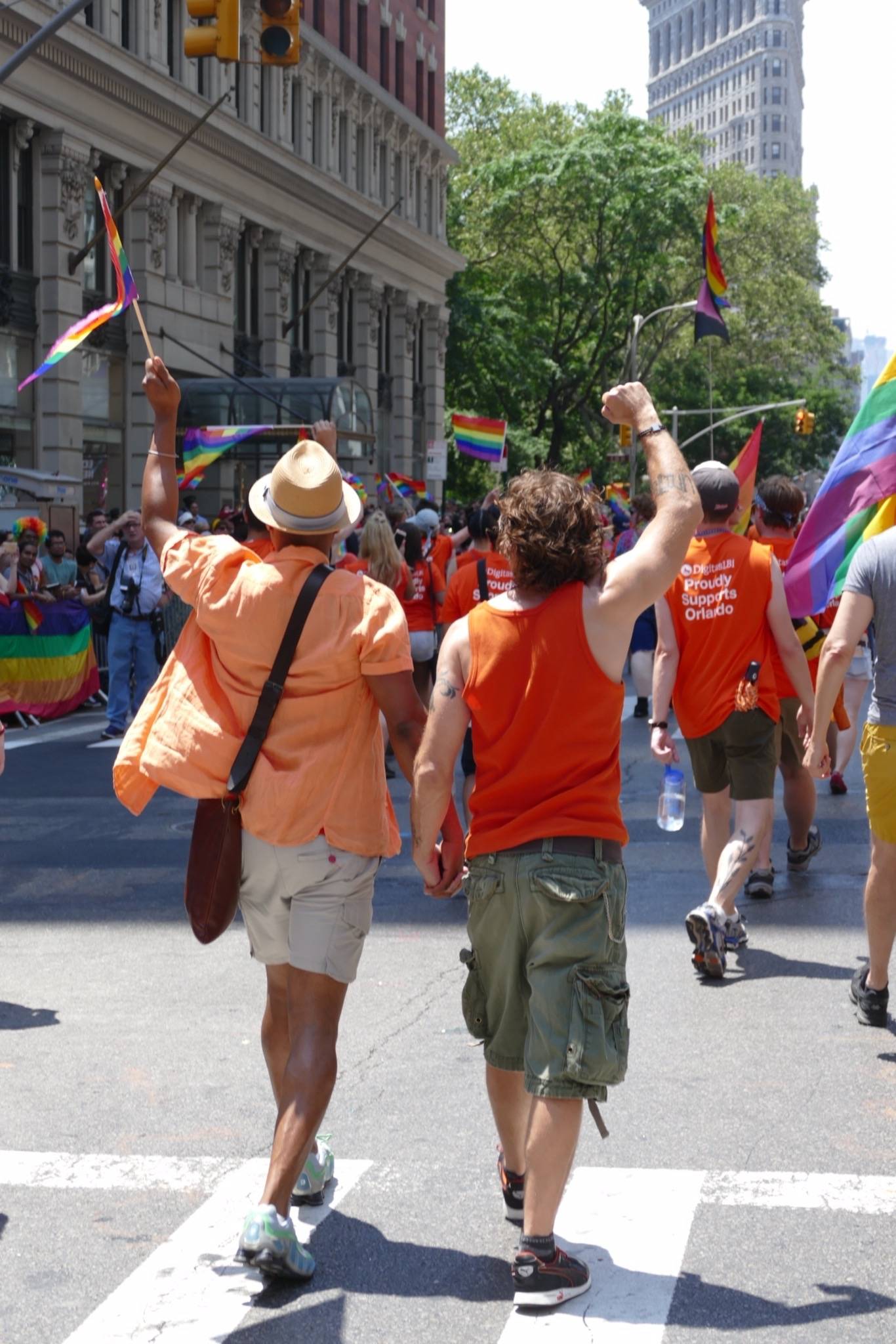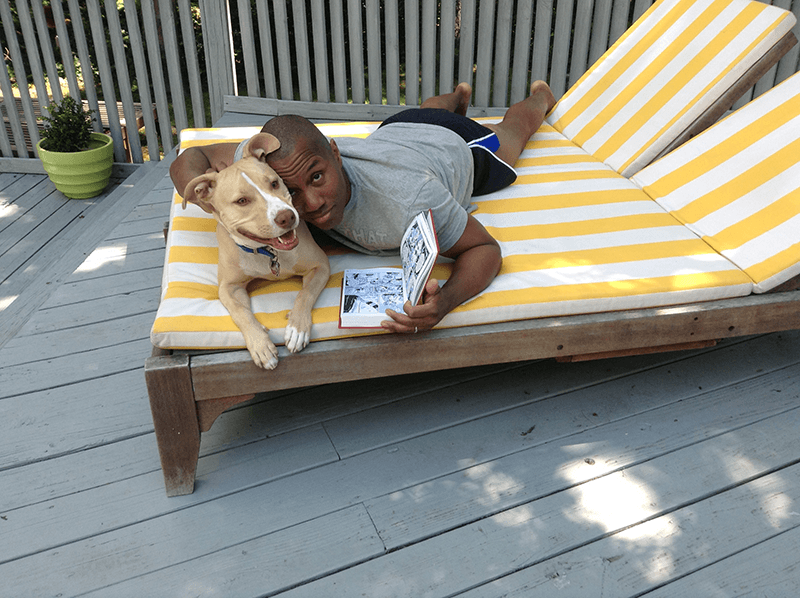 Chelsea mentioned
Pride and Prejudice.
Our friends Jason and Anna and their daughters visit us every summer. Last week, we all went to Storm King Art Center. The week before that, we all hiked up Mount Beacon and climbed the fire tower. Their two beautiful daughters are Emma and Elizabeth, named after Jane Austen characters.
Madeline L'Engle, Margaret Wise Brown, Jane Austen … and Kevin Lewis. The name-checked names were definitely not lost on us.
---
"As a kid, I couldn't get through Madeleine L'Engle's A Wrinkle in Time. Then three summers ago, when we were visiting our friends Marc and Ian for the weekend, I read the graphic novel and loved it. Then Kevin — who'd read the book in college — re-read it as a graphic novel. He loved it, too. "
---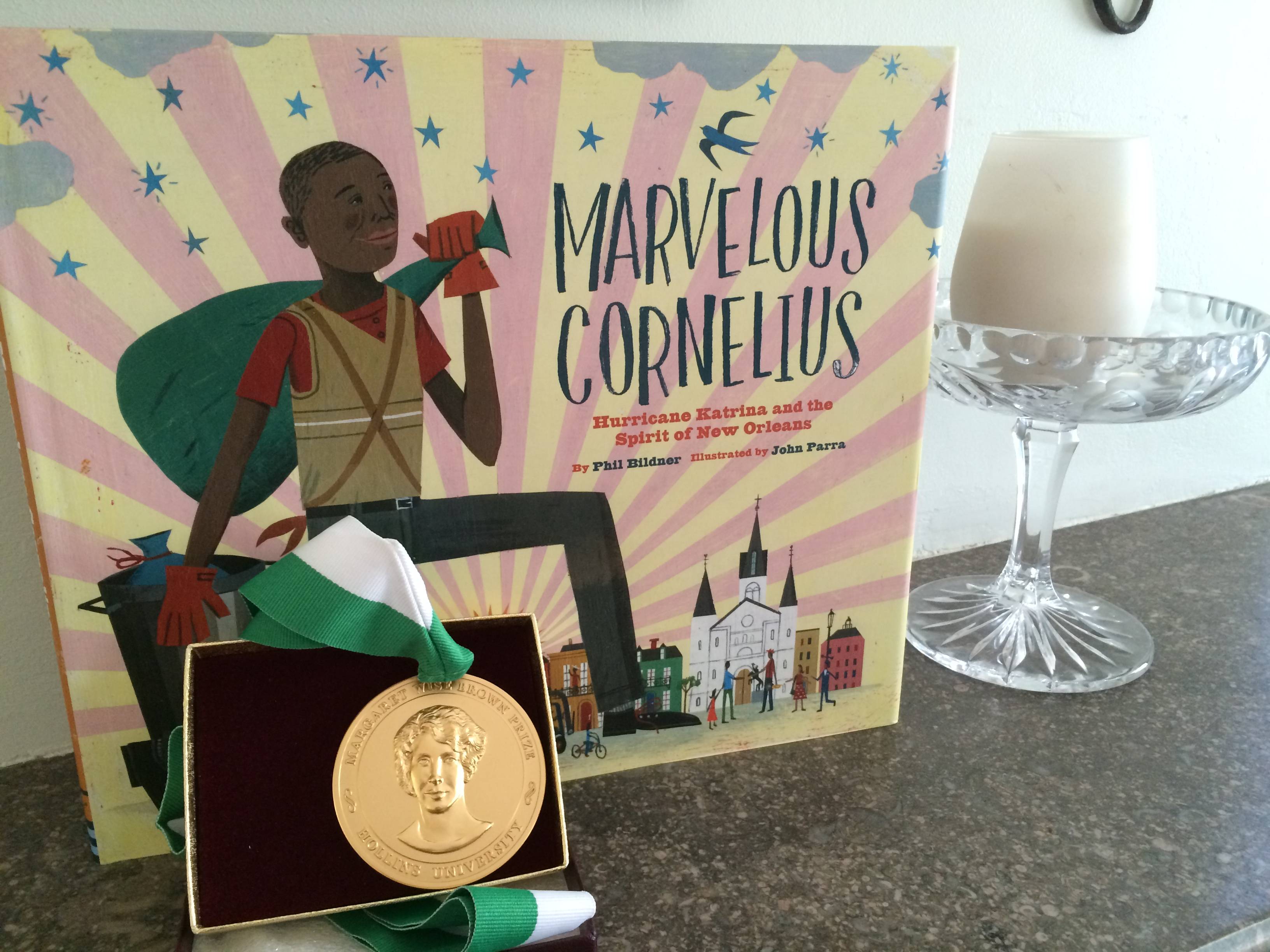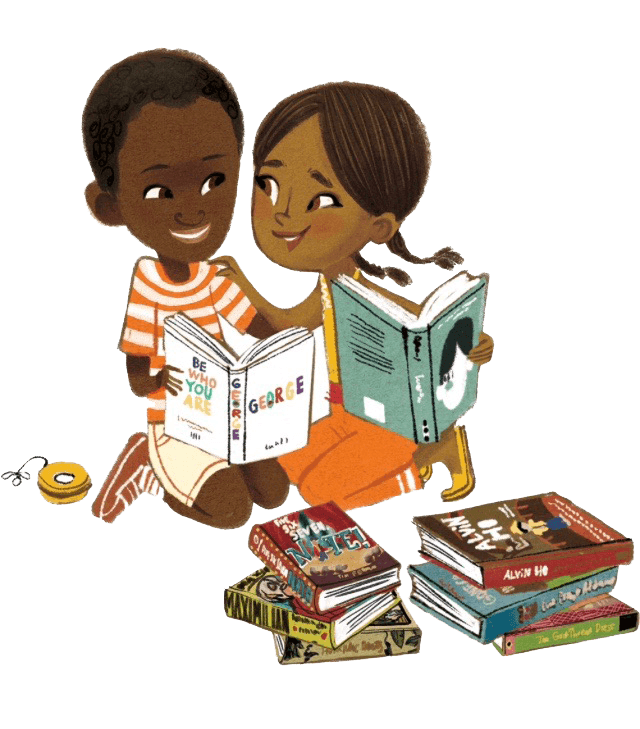 You see, books and reading matter to us. Books and reading matter to the people in our lives, too. Books have this almost magical ability to bring people together — families, friends, classmates, strangers. They help create indelible, shared memories. They make it so we understand the value and power and beauty of words and stories, and in a world that sometimes feels so dark and full of despair, books remind us of the importance of empathy.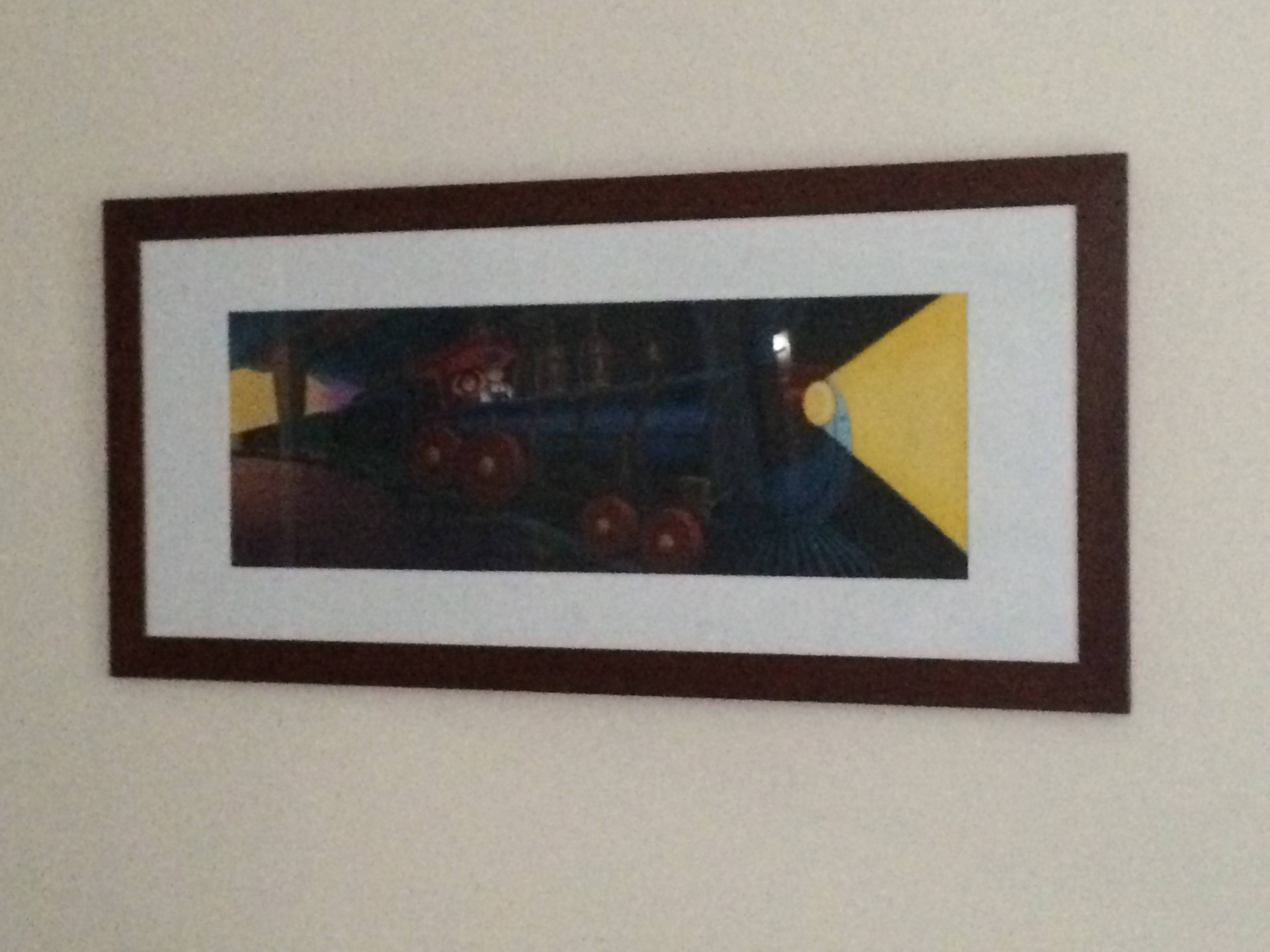 In our bedroom over the bed, hangs a painting. It's an original piece of art from Chugga-Chugga Choo-Choo, painted by the talented and kind-souled, Daniel Kirk. It's the first piece of picture book art Kevin and I acquired together.
Each morning, that painting reminds us that Chugga-Chugga Choo-Choo is so much more than a sleepy-time book. The book is really about imagination. When Kevin wrote it, he pictured it as a real train. But Dan took the words and placed them inside the mind of a child and that child built a world.
Just like every child can build a world, for imagination and possibility, endless possibility.
Here's another possibility. Or more like probability.
  "I loved that book when I was little," the now teenage kids of our friends tell us.
When we first started hearing that, we cringed. Now we welcome it, love it.
Because in a few years, those same kids are going to say, "I read Chugga- Chugga Choo-Choo with my kids." Then in a few more years, they're going to tell us, "I read Chugga-Chugga Choo-Choo with my grandkids."
---
  "I loved that book when I was little," the now teenage kids of our friends tell us."
---
Just like the future President of the United States does with her granddaughter.
"Whoooo-Hoooooo!"

Follow the fifth grade adventures of Rip and Red. Be sure to pick up copies of A Whole New Ballgame and Rookie Of The Year.
Click a book cover to go to the purchase page >
Know a school that would love a visit from Phil?
It's easy!
Click a button to tell someone about school visits from Phil >